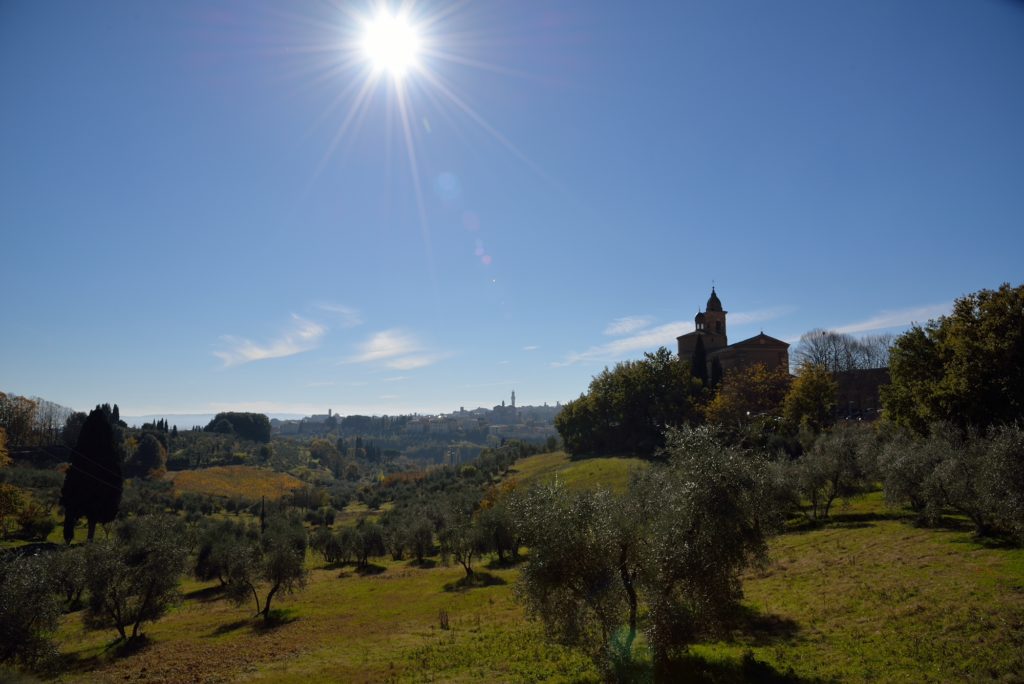 Tuscany is famous for its hills, and the Fondazione Achille Sclavo can trace its origins to a hill that has locally been called the "Magic Hill".
This hill is just outside the Siena city walls, where Dr. Sclavo invested the prize money awarded him for his studies on the serum against anthrax.
At that time, the hill was outside the city of Siena but near enough to allow the workers to arrive on foot. Importantly, it was located in a rural location where horses – necessary at that time for the production of serums – could be bred and later on blood derivatives and vaccines safely produced.
Dr. Achille Sclavo conducted his research on this country estate with the help of a few students, but from the beginning his vision was to found a company producing the vaccines and serums resulting from his research. In 1904 this dream became a reality. The site developed over time and was known as the Istituto Sieroterapico e vaccinogeno Toscano "Sclavo".
Through a series of joint ventures and acquisitions, this company has continued to be a point of reference for vaccinology worldwide for over one hundred years. Today on the Magic Hill there is an important cluster of firms, some among the most important in Italy, dedicated to the life sciences.
The Hill is the backbone of the Tuscan Life Sciences District with over 500 leading-edge researchers and extremely advanced technological platforms. Besides the original company, Sclavo, on the Magic Hill GSK Vaccines has several production units and a Research Center among the most advanced in the world in the vaccines area. Moreover, the same campus hosts a series of  other organizations and initiatives, including: – GSK Vaccines and the GSK Vaccines Institute for Global Health, the latter dedicated to the advancement of vaccines for Low-Income Countries, – The Master Course in Vaccinology and Pharmaceutical Clinical Development, offered by the University of Siena,- Toscana Life Sciences Foundation, with its Scientific Park and Bio-Incubators, The Direction of the Tuscany Life Science Cluster, – approximately 30  other entities, including incubated companies, non-profit research organizations and service companies.
In short, a cluster of organizations well exemplifying the complexity of modern scientific research associated with the production of state-of-the-art pharmaceuticals, but also with an eye to training health personnel for the future and to the non-profit sector, activities which capitalize on the resources available to help the neediest. The Fondazione Achille Sclavo is part of the Tuscany Life Science Cluster