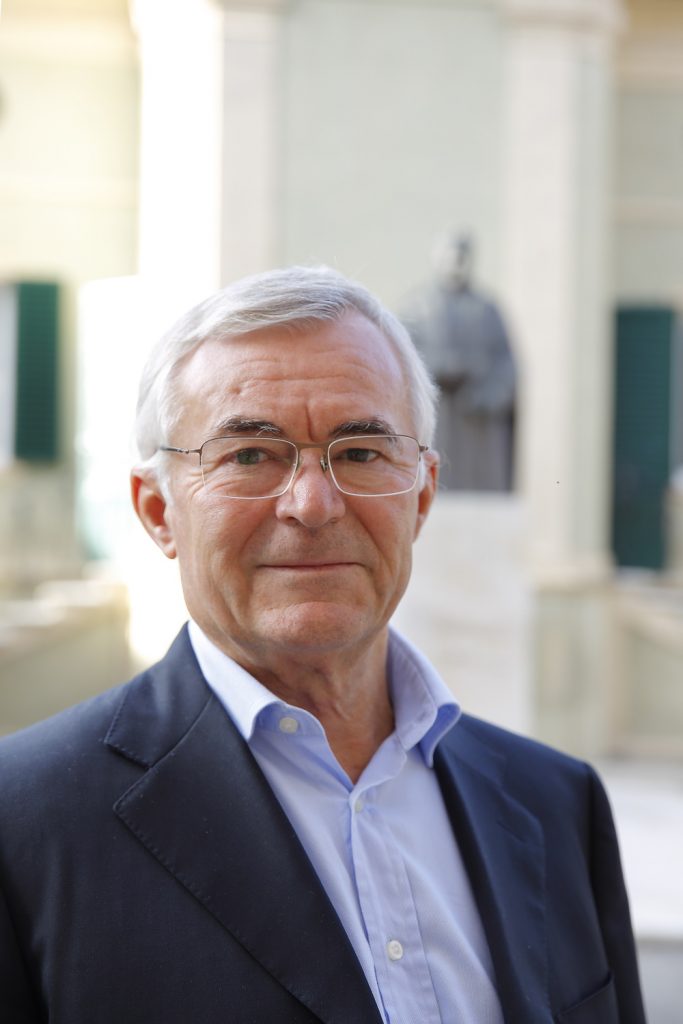 Co-Founder and Deputy President of the Fondazione Achille Sclavo, Rino Rappuoli Global Head of Vaccines R&D, GSK Vaccines.
Rappuoli developed the first recombinant bacterial vaccine and the first conjugate vaccines against meningococcal C and ACWY, and the first adjuvant approved for human use. The most important current research projects led by Rappuoli are: a vaccine against meningococcal B, influenza vaccines produced with innovative cell culture technique (rather than on eggs), vaccines against avian and swine influenzas.

Second Co-Founder is the Sclavo Vaccines Association, a non-profit organization whose associates include 10 public and private institutions involved in research in the Life Sciences in six European Countries. The Sclavo Vaccines Association strives to develop technologies for innovative vaccines to be used as well for Low-Income Countries afflicted by neglected infectious diseases.